Karibu Camps in The Savannah Grasslands
3°07'32.2″S, 35°39'40.9″E
Marvel at the African Broadway as its never-ending grassland terrain amplifies the ambiance of the wild; rare and untamed animals found in great numbers scatter across this magnificent display of nature's wonder. Home to the most spectacular exhibit of the Great Wildebeest Migration, Serengeti and Ngorongoro are no foreigner to exceptional action from the 300 mammal species and 500 bird species that live in its vast plains. Lions Paw Camp, Woodlands Camp, Sametu Camp, and River Camp have the opportunity to capture crucial moments of the wildebeest migration journey, each an effect viewpoint in the own respect.
Lion's Paw Camp
Experience the enchantment of Ngorongoro Lion's Paw Camp, nestled on the Eastern Rim of the crater. Our eco-friendly camp offers 15 luxury suites with balcony views of the majestic crater. Immerse yourself in nature's spectacle, spotting buffalo, wildebeest, and even leopards. Unwind in our unique bar and lounge amidst the forest, and indulge in memorable barbeque grill evenings under the stars. Explore nearby Maasai bomas to learn about their fascinating culture.
Enquire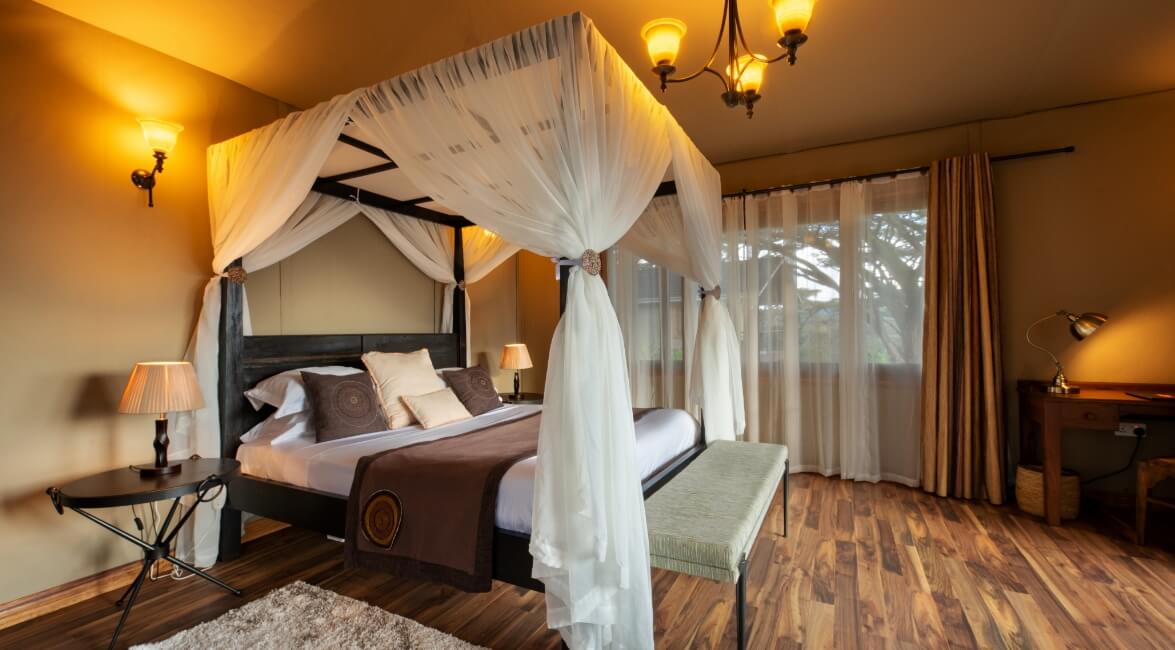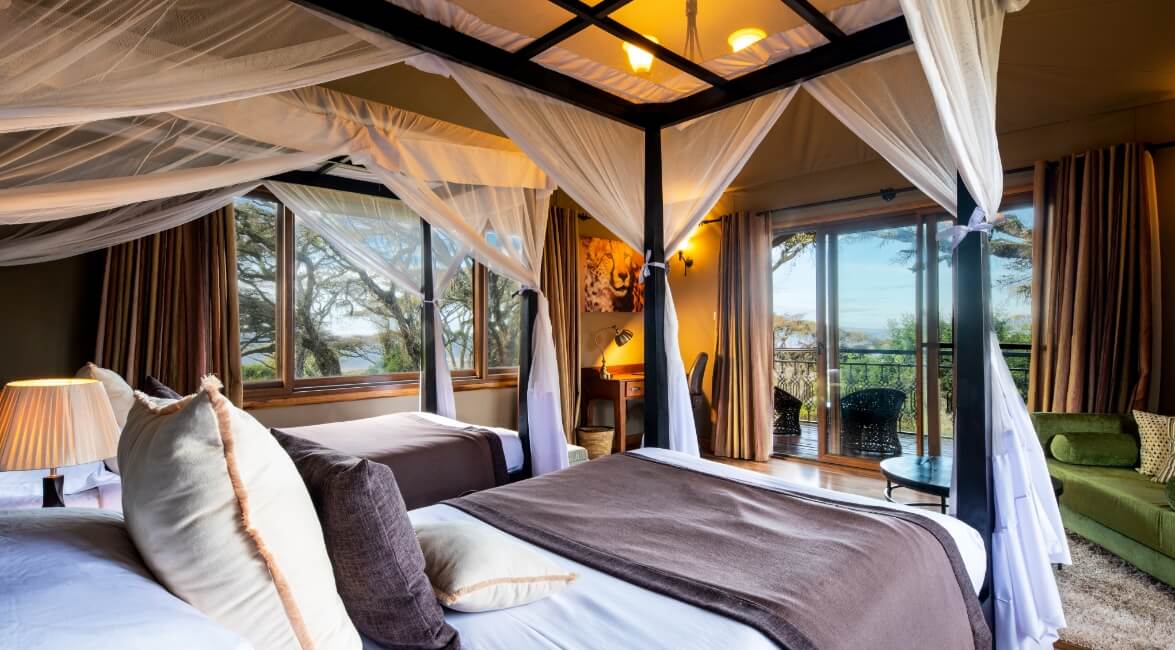 Sametu Camp
Enjoy  the breathtaking Sametu Camps, where luxury suites form a bird-shaped silhouette against the Serengeti's golden grass. Witness wildebeest, zebra, antelope, and elephants grazing nearby, protected from predators. Our 15 family-friendly suites offer panoramic views and unforgettable experiences, including bush meals, sundowners, and balloon safaris.
Enquire
Mara River Camp
Explore  the exhilarating River Camp, just 300m from the Mara River in the Serengeti. Witness the awe-inspiring wildebeest migration and the thrilling encounters with crocodiles and lions. Our 15 luxury suites cater to both large and small groups, offering front-row views and unforgettable dining under the African sky.
Enquire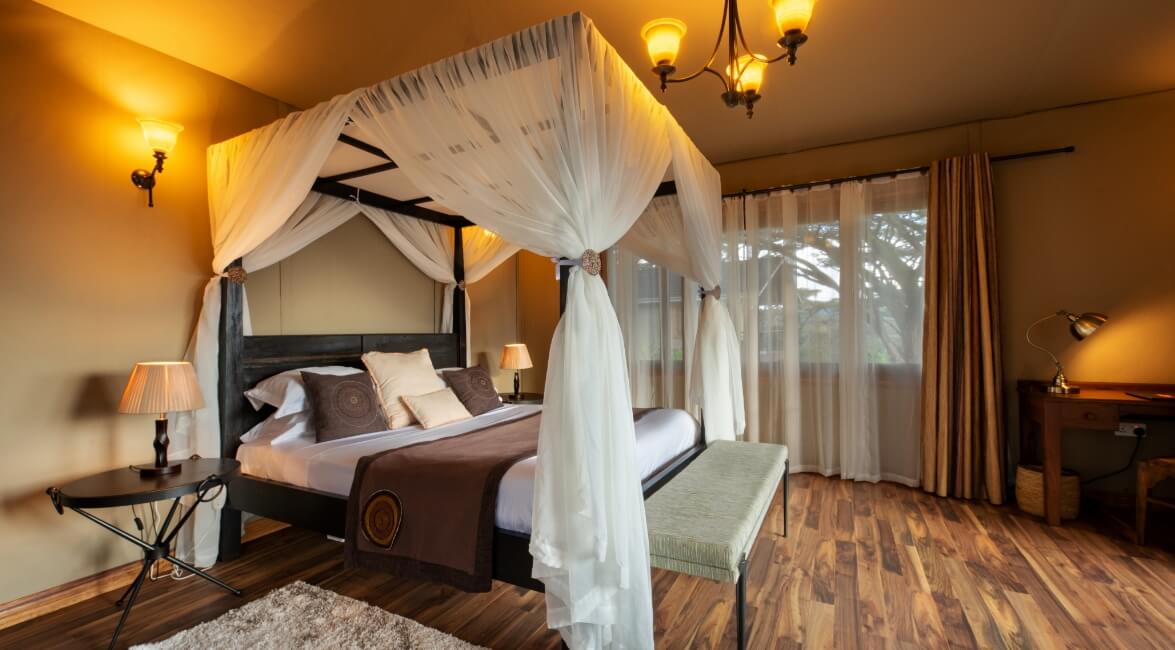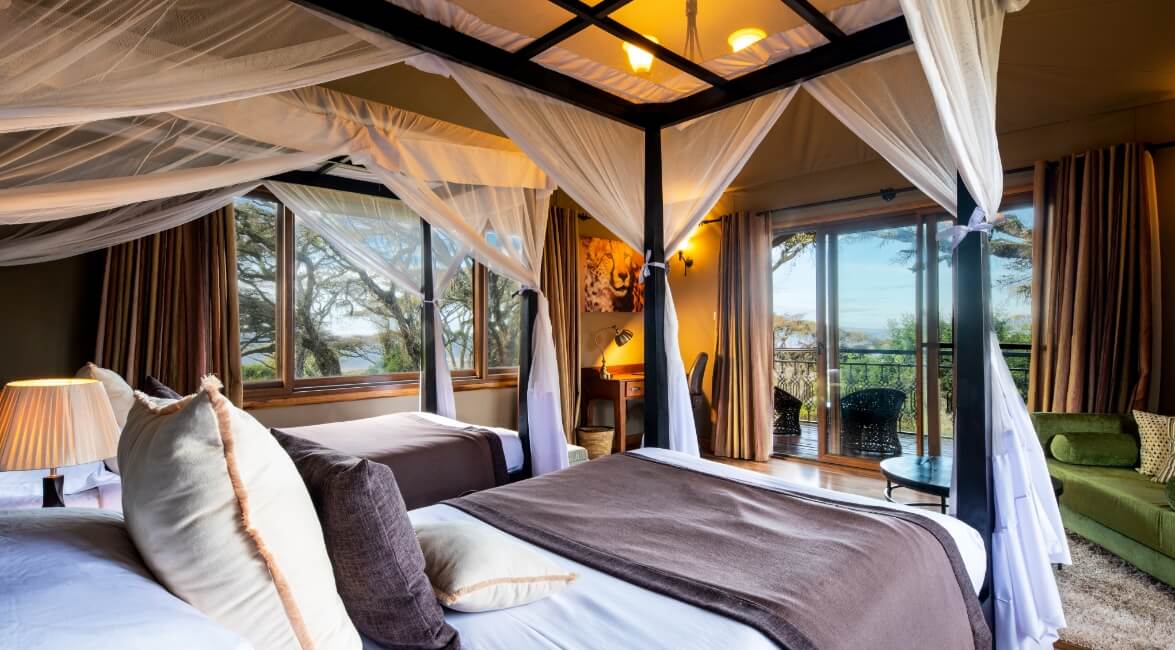 Woodlands Camp
Nestled on Nabi Hills, Woodlands Camp offers a unique seasonal experience. Witness the awe-inspiring wildebeest calving in January and February. This remote retreat is perfect for couples and private family trips, providing privacy, intimacy, and impeccable hospitality. Your dream safari getaway awaits at Woodlands Camp.
Enquire
Visit Our Properties
Karibu Camps and Lodges welcomes you into our family. Come experience unmatched warmth of our people and create memories that last a lifetime.
Karibu!